The Global IT industry has turned out to be a massive USD 5 Trillion in the year 2019, as projected by the research consultancy IDC. As the new IT products are getting introduced every now and then, the competition is getting stiffer as the market is growing at a rapid pace.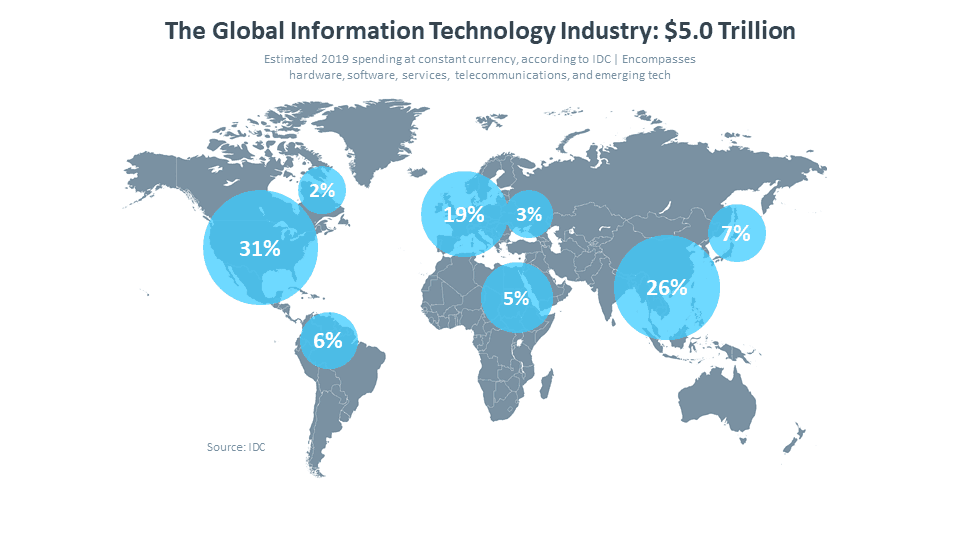 Source: CompTIA

In addition to this, as the new technologies are emerging and the government compliances are getting more strict, the technical budgets are swelling up with time. The latest research suggests that 89% of the companies expect their IT Budgets to either grow or stay the same in 2019 as compared to that in 2018.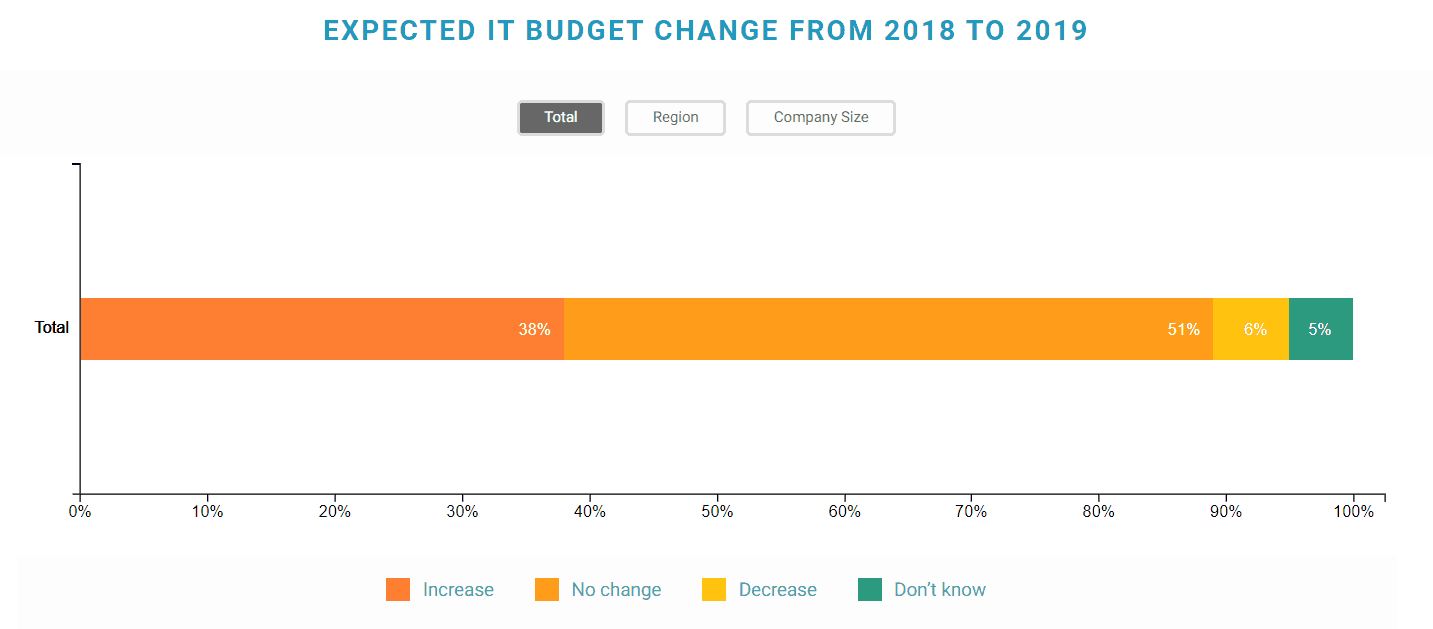 Source: SpiceWorks
When we classify the companies as per the size, it is pretty clear that the bigger the enterprise, the more likely their IT budget would increase for the year 2019, as compared to 2018. 56% of the large IT enterprises that comprise of 5000+ employees say their IT budgets are increasing in 2019, while 43% of them suggests no change in their IT budgets for 2019.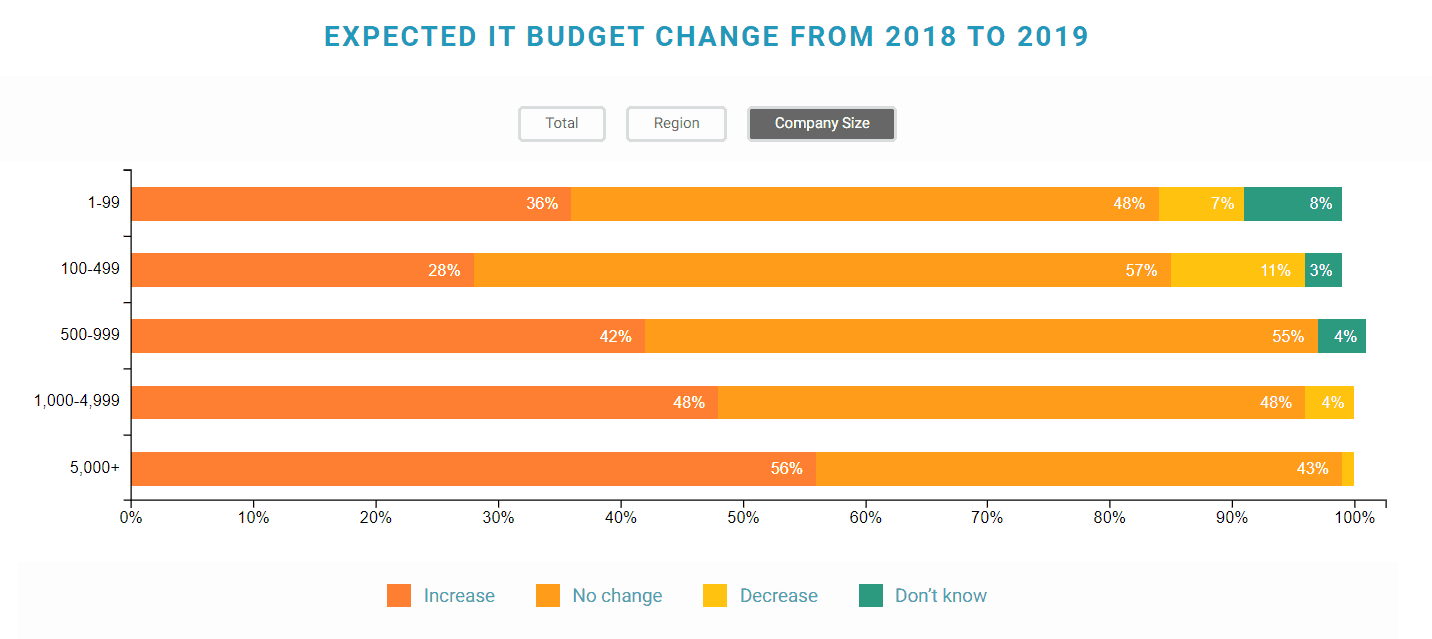 Source: SpiceWorks
But the important question is what leads to an increase in the technical budgets of the companies?
A major reason behind the increase in the technical budget is the replacement of the outdated technology (IT infrastructure) that is being used by the enterprise, with the new updated technology.

The second major reason behind the increase in the IT budget is the rise in the cyber crime that needs to be curbed by placing in the right measures. It is due to this reason that a major chunk of the IT budget is allocated to 00Cyber security.

While the global spending on cybersecurity products and services have exceeded USD 114 Billion in 2018, it is expected to reach USD 124 Billion and would further become USD 170. 4 Billion in 2022, as per a report from Gartner.

Government compliance is another reason that has been behind the increasing technical budget for the enterprises in 2019.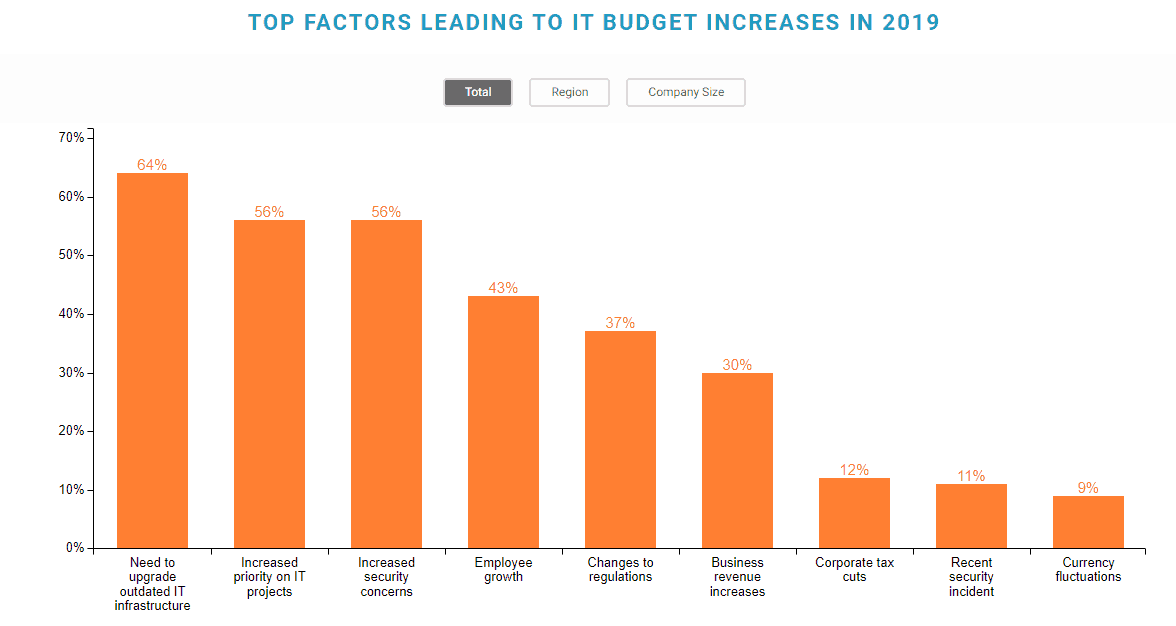 Source: SpiceWorks

When we look closely, it can be clearly seen that the bigger enterprises tend to increase their budget, allocating a major part of it to the Cyber security measures, as can be inferred from the graph below which suggests 88% of the big IT enterprises consider increased security concerns as the major reason behind the increase in the tech budget.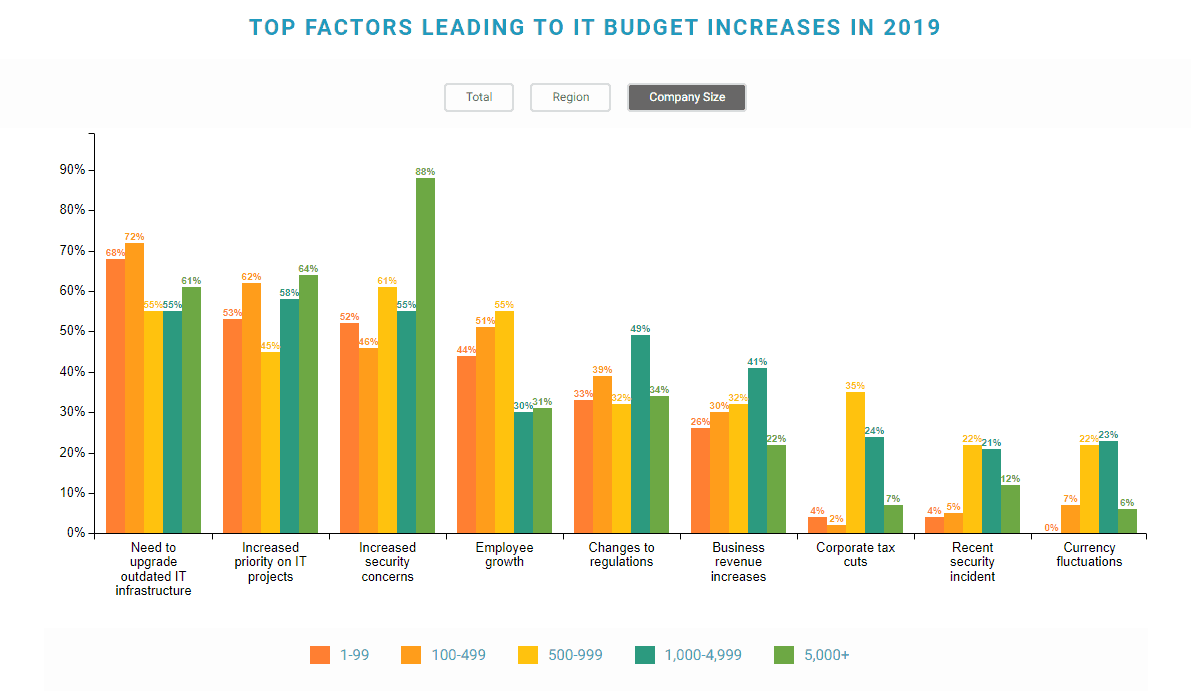 Source: SpiceWorks

Here's how the IT budget allocation looks like in 2019.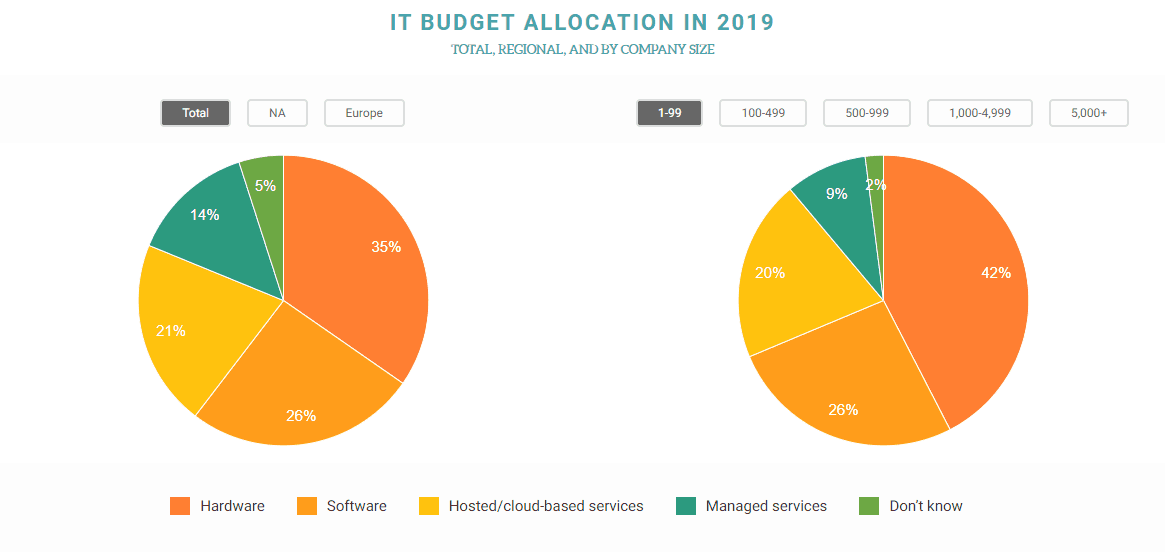 Source: SpiceWorks

Although the budget allocation might seem like a major challenge as it is increasing, the good thing about it is the fact that it is an investment, which would help the company grow and enhance the revenues.

Have you ever come under the scrutiny of increasing IT Budget Allocation, and saw it as an upcoming challenge? How do you mitigate the impending challenge for the growth of your enterprise?
Database PerformanceExpert DBA since 15 years
Database PerformanceTechnical Blog Writer - I love Data